Automatic lubrication systems
R.B. Enterprises is your automatic lubrication and greasing systems specialist and the authorized Groeneveld distributor for Central Ontario. We provide complete lubrication solutions to manufacturers, trucks and heavy equipment. Automatic lubrication can reduce your maintenance costs, increase your productivity and result in higher profitability.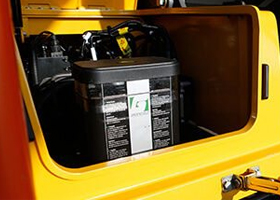 Grease systems repair
We service what we sell (Groeneveld grease system) and we service and repair other grease systems also. We are your automatic lubrication specialists. You can count on R.B Enterprises for all your grease and lubrication systems repairs and service.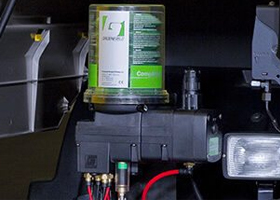 Welding and Aluminum Welding
Fast, effective and professional welding solutions. R.B. enterprises can make your next project easier, or you can make us a part of your competitive bid. We put 100% into every project. We are the professionals that are known for on-time delivery and careful custom work. We will make your project a success.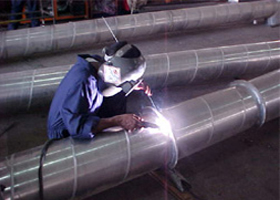 Portable Welding
If you need us to come to you, then we've got you covered. We offer Portable Welding service where you want it and when you want it.
Repairs and Fabrication
Custom fabrication, removal or relocation of equipment, custom solutions and repairs. No job is to big or to small. We can handle all types of repair and fabrication. Repairs to anything bent, broken, or other repairs.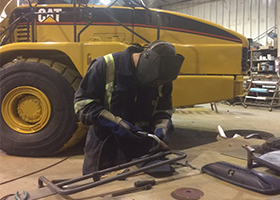 Backup Cameras
We install Provix back up cameras. We offer many of the best features available, including; color night vision, high definition, waterproof, shock-proof, wide viewing angles, durable, reversing grid line function, shutter lens, lens wash and air blow off and multi-camera systems, all with our reliable service and competitive pricing.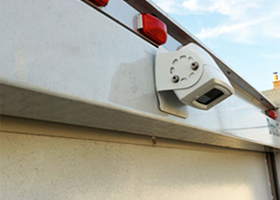 Armour System Retailer
The RFID safety solution that detects people rather than objects. The Armour System utilizes RFID (radio frequency identification) to alert the driver of the reversing vehicle that a ground worker is behind them and extra caution is required. Ground workers wearing an Armour equipped Safety Vest and Hard Had will be detected via RFID tags discretely installed in the apparel. What makes the Armour System unique is that any vehicle equipped with an Armour Antenna will detect any ground worker, on any job site, wearing an Armour equipped Safety Vest and Hard Hat.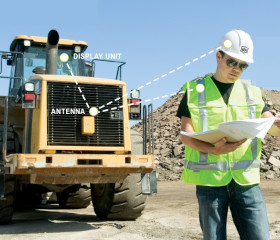 Equipment Load Out in Containers
Dismantling of heavy equipment for container load out for travel overseas. Organized for easier reassemble at destination.
OUR SERVICES
Automatic Lubrication Systems
Grease systems Repair
Equipment Inspections
Repairs and Fabrication
Backup Cameras
Armour System Retailer
Equipment Load Out in Containers
CONTACT US
Phone Us: (705) 436-7572
Toll Free: 800-308-9284
robert@rbenterprises.ca (owner)
nick@rbenterprises.ca (sales)